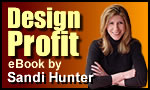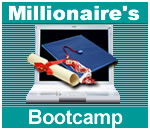 Information
»
IBOToolbox
»
Work for Yourself, But Not by Yourself
New sites
»
Rapid Mailer
Information
»
Download Youtube Videos
»
Public Domain Treasures
New sites
»
FREE Classifieds
Information
»
Get 20+ Income Streams
»
Request Information
»
Article Buzz
»
Leveraging Clickbank
Opportunities
»
5iphon
»
How To Create An Iphone or Ipad Apps & Games Succeed In App Store!
»
Turn Your Ability Into Ca$h
»
10 Mistakes Killing Your Business
»
Our BEST Programs
»
10,000 Products
»
$5000 Master Success Kit
»
Craigslist Exposed
»
Hot New Business
»
21 Viral Success Tips
Contact Information
»
5OO00 Vistors Free
»
Contact Information
»
Join Our 24 Yr Success
Brought To You By
Graham Commander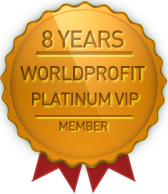 Published by: Graham Commander on 29-Jun-19
Folk Music Traditional & Contempoary
There are two main styles of folk music, traditional and contemporary
Traditional English folk music had a short revival in the 1960's
I personally prefer the traditional style of folk music, and used to go to assorted folk clubs, one of which was "The Jug of Punch" which thrived in the 60′s. on Thursday nights and was run by Ian Campbell and his sister Lorna who accompanied him in many songs but she also did many solos
Sadly that club closed years ago, all though there are some others folk clubs still around in Birmingham, one such club is held within a cafe in Kings Heath
Traditional folk music is the one associated with a particular region or country, as with Scotland where bagpipes and fife whistle are two of the main instruments played. The fiddle is also often used to play Irish jigs and other traditional folk music, the fiddle is really a violin but played in a different style to the classical way it is use in a orchestral piece.
Ireland also has their own version of the bagpipes; only a small set of pipes with an underarm set of bellows which are pumped for it has no mouthpiece to blow air into like the Scottish ones.
The bodhran (boran) which is handheld drum, played with a double ended drumstick, used in traditional folk groups
Banjo is a popular instrument for folk group and individuals; there two types the five string banjo which is often featured in Bluegrass music mostly in America, the other is a four string tenor banjo which is used to play jigs and melodies by using individual strings
Contemporary folk music covers wider styles, all with a much more modern approach to folk music, including pop music style to the all electric rather than acoustic as in traditional folk music.
One such group was Steeleye Span which was formed as a more traditionally focused, but still partially electric, another such electric styled group was Fairport Convention with a distinctive lead singer Sandy Denny who joined Fairport Convention in 1967.
Traditional English music is a mixture of Scotish - Welsh and Irish, simliar in many ways to Americanican folk music with branched off into coutry & western music, much of folk music has been gradualy replaced by pop & rock & roll music
Original article by G.S.Commander owner of www.watchlistenprofit.com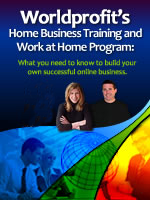 Hot Products
»
Lotto Profits -
»
No Gamble
»
Affiliate Success Ideas
»
Impressive Solo's
»
Solo Blast To 30,000 FREE
»
Wordpress Padlock System
»
How To Create An Iphone or Ipad Apps & Games Succeed In App Store!
»
Mastering Roboform
»
Typo Buzz
»
Email Buzz